On the Web
Leon Kaye, editor and founder of GreenGoPost.com, writes for other additional publications. His work has been featured in Grist, PSFK, Huffington Post, and American Institute of Architects (AIA) Architect Magazine.
Now Read Leon Kaye's Work on Guardian Sustainable Business!
Starting with his analysis of Brazilian agriculture's impact on the
cerrado
, Leon Kaye will now contribute to
The Guardian
, a leading United Kingdom daily with the largest Internet presence. The Guardian is the leading portal that successfully articulates the business case for sustainability, and GreenGoPost.com is proud to be affiliated with Guardian Sustainable Business's outstanding staff and writers.
Triple Pundit
Triple Pundit
is an innovative new-media company for the business community that cultivates awareness and understanding of the triple bottom line. We provide expert editorial coverage and group discussions on sustainable business in the 21st century.
What is the Triple Bottom Line?
– The TBL captures an expanded spectrum of values and criteria for measuring organizational (and societal) success: economic, ecological and social.
Our Community
is a diverse group of businesspeople, from the new entrepreneurs to corporate titans to cube-dwelling change agents, aka intrapreneurs, each dedicated to understanding and improving the triple bottom line impact of business.
Follow environment, energy and political news with Leon Kaye on Inhabitat!
Beginning March 2011, Leon Kaye will contribute five to 15 articles a week on green design, environmental issues, energy and politics on Inhabitat. Catch him in the morning has he will be covering
breaking news stories
. Inhabitat is based in New York City and covers how green design and architecture can have a huge impact on our lives and save the world.
Leon Kaye's coverage of waste and recycling has started on Earth911.com!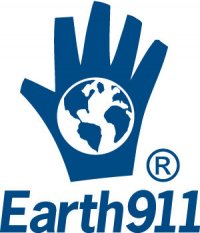 As of December 2011, Leon will contribute coverage of developments in recycling and waste diversion for Earth911.com,
a company that specializes in providing consumers with accessible and actionable recycling information across the country.