Looking for the Green Money?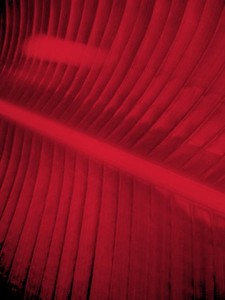 Every so often, green entrepreneurs reach out to me asking for advice with their investing woes.  Usually, they approach me through LinkedIn.  Perhaps they need US$11.5 million for a bioethanol plant in Southeast Asia.  Or they are going to open a solar farm in Northern Africa, and have 15.6 million euros budgeted, and are short . . . 15.6 million euros.  Sometimes I get no explanation, just that "my company needs funding and I need $3 million!"
Don't we all.
These types of postings are all over LinkedIn and other networking sites.  Like many LinkedIn users, I see these requests for investment every day on the various LinkedIn groups of which I am a member.  I am not questioning the veracity or legitimacy of these businesses.  In fact, I often like what I see, and I hope many of them succeed.
But there is a problem.  In the United States, such public requests for private financing are illegal.
Under the United States Securities Act of 1933, any company wishing to sell its securities must register them with Securities and Exchange Commission (SEC) unless it finds an exemption from the SEC's registration requirements.  In a nutshell, the SEC is the government agency that regulates the offer and sale of securities, whether the offer and sale is made in a private transaction or publicly made on exchanges such as NASDAQ or the New York Stock Exchange.  Registering securities under this federal statutory framework (and then staying compliant as a public company) is heinously expensive, especially since Congress passed the Sarbanes-Oxley Act of 2002 in the aftermath of the Enron, MCI, and Adelphia scandals. 
And because the United States has both federal and state governments, companies also must qualify the offer and sale of their securities with each state in which they are making an offer and/or sale---unless (as with the federal requirements) they find an exemption from these state qualification requirements, which are commonly referred to as "Blue Sky" laws. 
Here is the catch.
Under federal and state law, unless companies are registering their transactions with the SEC and qualifying it with each state in which they are offering and selling securities, they cannot advertise to the public that they are seeking investor money.  Why?  Most of us amongst the general public cannot assume the risks involved in investing in projects such as an $11.5M bioethanol plant.  We do not know the offeror of the securities, and we do not have the information needed to make a qualified decision to invest in the firm publicly requesting the investment.  By posting the request on LinkedIn, the offeror has just sent a "general advertisement" or "general solicitation," and has no idea who is reading the posting.  Perhaps the offeror of the securities did not intend to deceive or defraud investors, but if the investment goes sour, the discontented investors can point back to the original announcement as evidence that the offeror did not comply with the securities laws in making its offer.
True, companies do have legal "safe harbors," the main one of which is Regulation D of the Securities Act of 1933, that provide an exemption from registering their securities with the SEC.  Such offerings, often called private placements or "Reg D" offerings, are a method for companies to receive private investment dollars in exchange for shares in the company.  Private placements occur all the time:  some are only a few thousand dollars, others as high as tens, even hundreds, of millions of dollars.  With the right legal and financial advice, these transactions are lawful means for achieving a company's financing goals, whether they are to expand a company's operations, enter a new market, or build that new factory.  However, companies must be aware of the requirements of conducting a Reg D offering, which (among other imporant requirements) includes a ban on general advertisement or solicitation--i.e., companies and individuals generally cannot use LinkedIn or other websites to announce these investment opportunities.
According to
Ara Babaian
, partner at Ervin Cohen & Jessup LLP, "Unwary business owners often make the mistake of publicly advertising their need for private investments.  When I speak with these entrepreneurs, I advise them to withdraw their public postings, wait out a six-month cooling period, and then begin the process again to raise investment money in a manner that complies with the securities laws."
So you, the business owner, may ask:  who can invest in my project?  In the United States, "accredited investors" could potentially invest in your project, because it is assumed that they can shoulder the risk.  Accredited investors include individuals with an annual salary of US$200,000 (US$300,000 for a married couple), or own net assets worth at least US$1 million.  You must, however, know these individuals either personally or through business relationships, and approach them in private:  hence, advertising your need for funds on LinkedIn, or on a billboard, is not legal.
Can you still pursue folks who are not accredited investors to invest in your venture?  Yes, you can--but you cannot have more than 35 of these "unaccredited investors" put their money into your project, and even if you have only one unaccredited investor and are raising more than US$1 million, the rules for disclosure are so tedious that most attorneys would advise you not to bother.  Let's muddy the waters even more:  if every single person investing in your company is accredited and meets those financial thresholds, technically, you do not even need a written private placement memorandum, but you really should--because that disclosure document (also referred to as an offering circular) is your sales tool, promoting the sale of your company's shares.  Also, all securities transaction are subject to the SEC's anti-fraud rules.  If a problem arises in the future (for example, if an investor accuses you for not disclosing an important risk factor that ultimately resulted in the loss of the investment), you can use the disclosure document as a shield, to show that you in fact did make that disclosure and the investor knowingly invested.
Now, if you are shaking your head, I understand why:  you see these postings all the time, and nothing happens!  True, the SEC is not trolling LinkedIn pages in anticipation of sending out nasty letters and assessing fines.  And yes, we are talking about an agency that practically had Bernie Madoff handed to it on a platter, only for nothing to happen until Madoff's firm collapsed last December.
But here is the practical issue that you should worry about.  Let's say you have brought in investors through LinkedIn, you raise US$3 million, but as time goes by, your investors are not happy with your company's performance, or even worse, you have lost their money.  They can turn around and sue you and complain to the SEC and the state-level securities agencies that you had publicly advertised and solicited for investors--illegal in the first place.  The solution?  You could be forced to do a "rescision offer," which would require you to buy back the securities that you sold to your investors.  This is one way in which your investors can get their money back.  You and your company then are dangerously exposed.
If you have a headache now, you should:  raising funds in a down economy, especially for untested green technologies, is risky and exhausting.  Nevertheless, you need to approach investors legally from the very beginning, or find that you and your company in a precarious situation later.
Full disclosure:  I am not an attorney, so this is not intended to be any sort of legal advice.