Have Your Meat and Face It, Too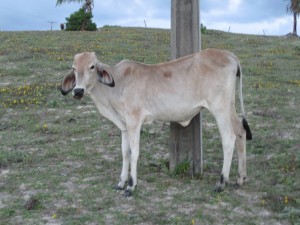 In one of the more bizarre advertising and promotion campaigns ever seen, Burger King outlets in Brazil have found a disturbing way to connect you with your food.  Now, when you order a Whopper, your face . . . is printed on the wrapper.
Oglivy, the worldwide giant advertising industry, is the brain behind this campaign.
The
YouTube video
is indeed hilarious as far as customers' various reactions go.
Dare I ask a few questions:  first of all, obviously, why anyone in Brazil would want to eat at BK when they have great beef in Brazil already--whether you eat at a churrascaria or at a corner juice bar for a quick sandwich, the meat in that corner of the world is outstanding (I'll let the Brazilians, Argentines, Uruguayans, and Chileans slug it out over which meat reigns supreme!).  I will not even go into the quality of the beef that comes from industrial farms in the US or Brazil--plenty can be said on that issue.
Second of all, it's easy to claim brilliance for such a marketing campaign when clearly a stunt like this would never occur in North America or Western Europe.  The Germans, who have very strict privacy laws, would let this practice last for about 10 seconds!  One could only imagine if PETA got a hold of this software, plastering unassuming customers' faces all over billboards and Internet banner ads as they try to shame people from indulging in these burgers that boast an amazing feat:  they are tasteless, yet the taste lingers in your mouth for hours!
Finally, an editor of Triple Pundit asks a very compelling question:  with the taste of these burgers that resemble anything except real beef . . .
why not replace the beef
at McDonald's and other chains with a product like seitan?  Howls of protest would roar throughout the land, but a blind taste test would surely prove that few could taste the difference.  Or . . . why not offer a veggie option on the menu? 
You can view the video here: